CAVIN Free-standing beer cooler - Northern Collection 53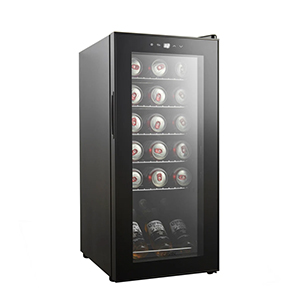 Description
Specification
Documents PDF
Description
Cavin – the Northern Collection 53 is the latest addition to the family of beer coolers and has the impressive capacity of 63 x 330 ml beer cans, making it an obvious choice for an outhouse, a garage or home cinema in the basement. If filled with glass bottles instead of cans, the cooler holds 40 bottles and keeps them nicely chilled until they are served.

The Northern Collection 53 has a discreet touch screen, all-black body and white LED lighting that lights up the interior.
Specification
Documents PDF
Cavin is sold across various countries in Europe. Do you want to find your closest retailer, are you interested in being a distributor or do you have any questions regarding our products?