CAVIN Built-in wine cooler - Scandinavian Collection 40 Stainless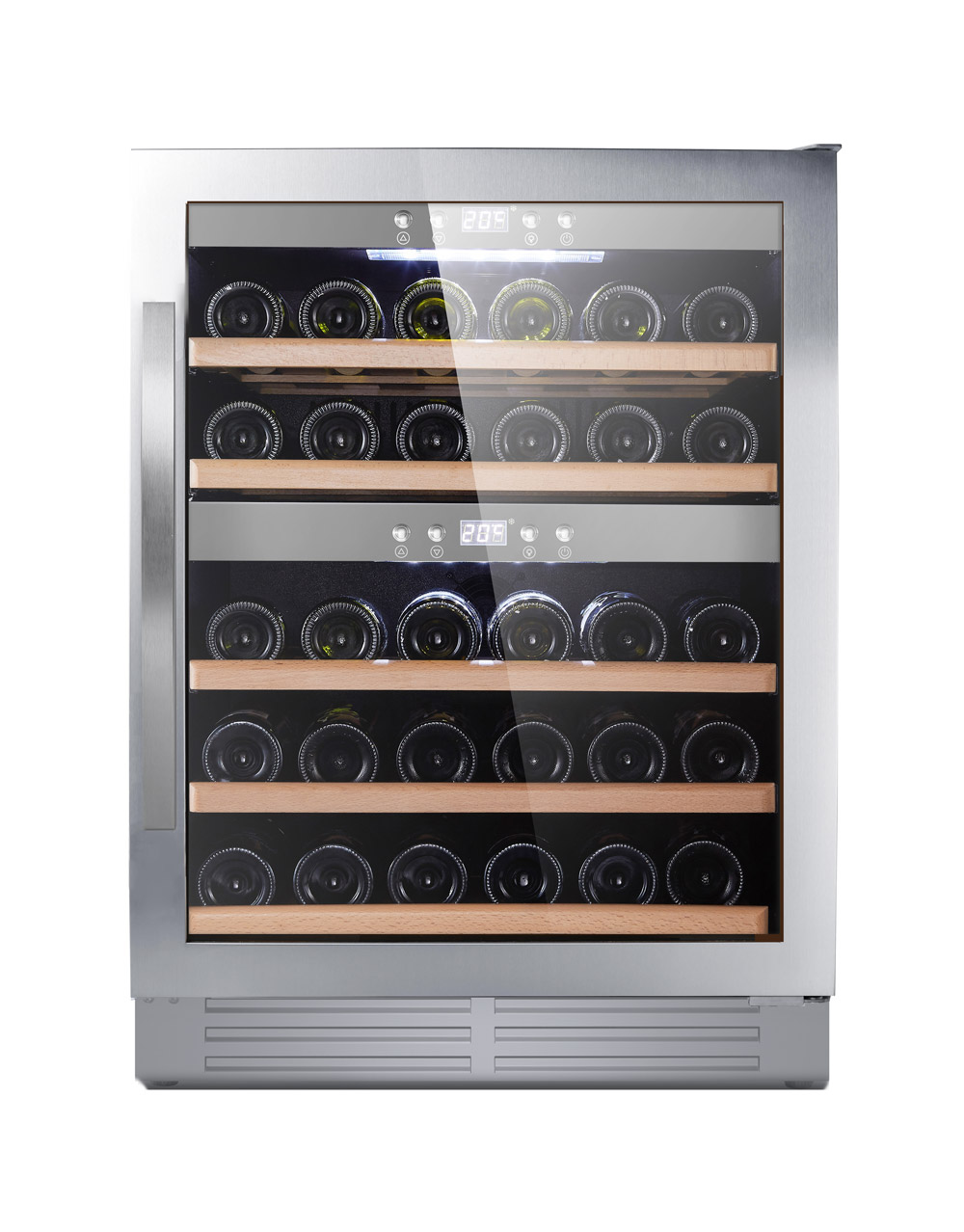 Description
Stylish, contemporary built-in wine cooler with a stylish stainless steel design. Two temperature zones and wooden shelves provide the perfect conditions for storing your wine in an attractive and efficient manner. This wine cooler holds 40 bottles.
Specification
Features
• Stainless design 
• Two adjustable temperature zones (5-20 degrees)
• Can be fully built-in under the kitchen counter
• Compressor cooling
• UV-protected glass door (not reversible)
• 4 adjustable feet (6 cm)
• 5 pull-out wooden shelves 
• Digital display (white) 
• Interior LED-lighting with ON/OFF- button (white) 
• Automatic defrost

Size & dimensions
• (Width x Height x Depth) 59.5 x 82-88 x 57.3 cm
• Space for 40 bottles

Technical data 
• Voltage: 220-240 V
• Output: 60 W
• Sound level: 39 dB(A)
• Weight: 49 kg
• Energy class: A
• Climate class: ST
• Annual energy consumption: 142.0 kW
Documents PDF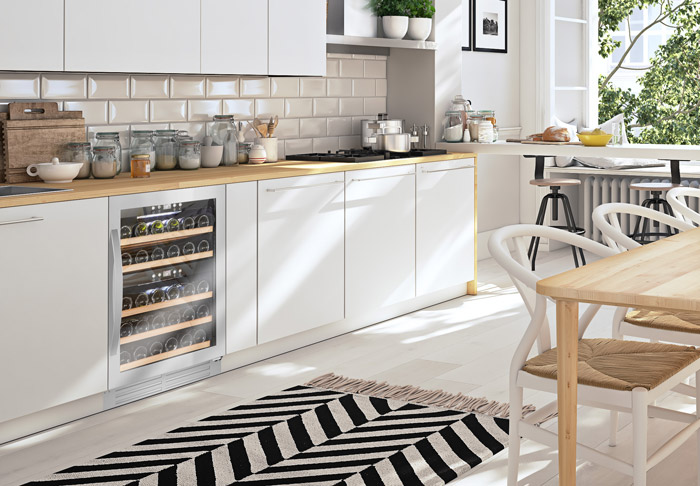 Cavin is sold across various countries in Europe. Do you want to find your closest retailer, are you interested in being a distributor or do you have any questions regarding our products?