CAVIN Built-in wine cooler - Scandinavian Collection 800 Stainless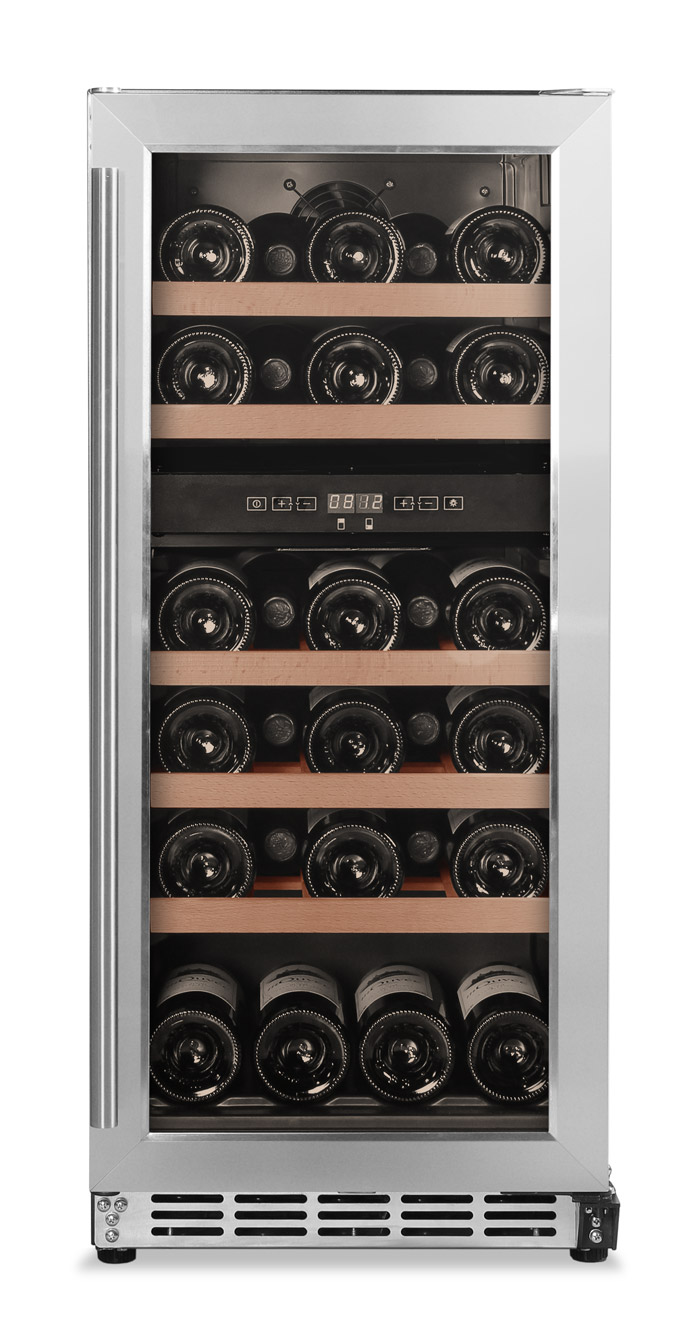 Description
The built-in wine cooler holds 29 bottles and is chilled by a compressor equipped with an anti-vibration system to protect the bottles. The wine cooler has an elegant design, five pull-out wooden shelves and two adjustable temperature zones. With a door height of 800 mm, the wine cooler fits perfectly in a kitchen from a supplier such as IKEA.
Specification
Features
• Stainless steel design
• Can be wholly built-in under the kitchen counter
• 2 adjustable zones (5-10 and 12-18 degrees)
• 5 pull-out wooden shelves 
• Compressor cooling with anti-vibration system
• UV-protected glass door with stainless steel handle 
• Automatic defrost
• Adjustable feet (6 cm) 
• White LED light with ON/OFF button
• Digital temperature display (white)
• Touch-control panel in the wine cooler 
Size & Dimensions 
• Dimensions: (Width x Height x Depth) 37.8 x 86.5/92,5 x 60 cm
• Space for 29 bottles 
Technical data
• Voltage: 220-240 V
• Annual energy consumption: 138 kWh
• Sound level: 39 dB(A)
• Energy class: A
• Output: 110 W
• Weight: 34 kg
Documents PDF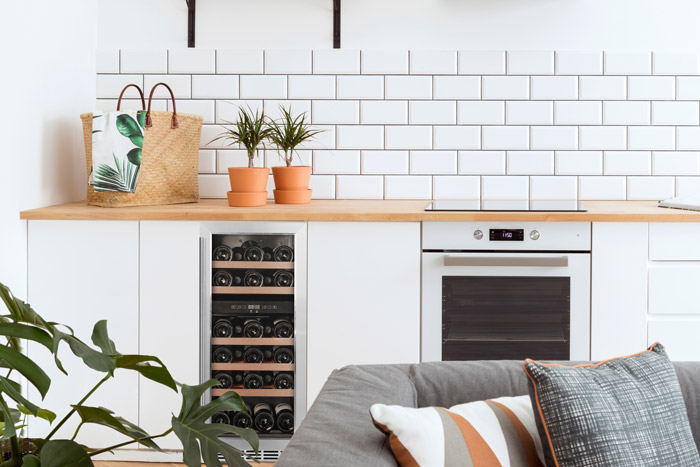 Cavin is sold across various countries in Europe. Do you want to find your closest retailer, are you interested in being a distributor or do you have any questions regarding our products?