CAVIN Free-standing wine cooler - Northern Collection 12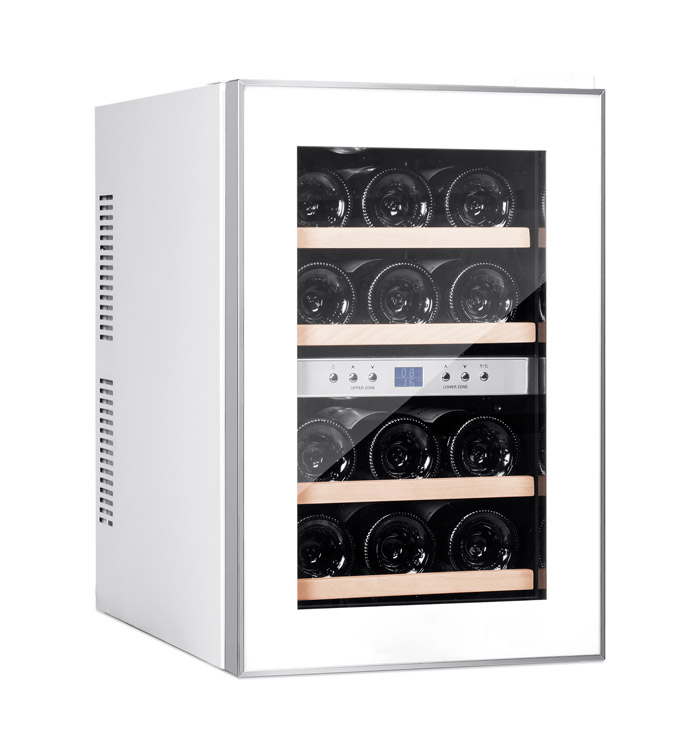 Description
Specification
Documents PDF
Description
Northern Collection 12 offers a compact, stylish and affordable wine cooler with an all-white design! This wine cooler holds 12 bottles and has two adjustable temperature zones so that red and white wine can be cooled simultaneously.
It comes with pull-out wooden shelves, LED lightning and a thermoelectric cooling system. This wine cooler fits perfectly on a kitchen countertop, a side table or on the floor.
Specification
Documents PDF
Cavin is sold across various countries in Europe. Do you want to find your closest retailer, are you interested in being a distributor or do you have any questions regarding our products?