CAVIN Built-in wine cooler - Scandinavian Collection 60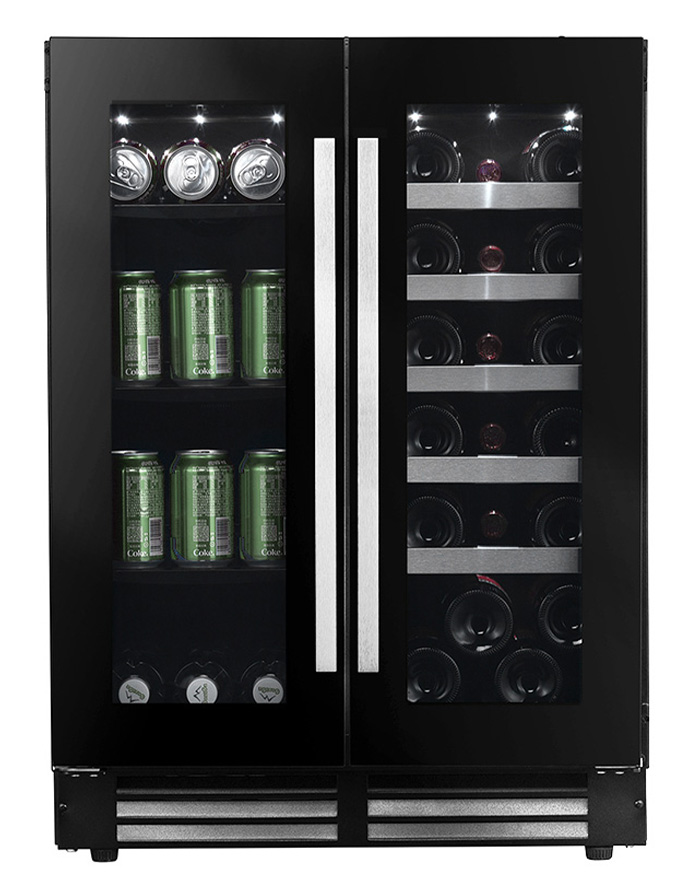 Description
Specification
Documents PDF
Description
Scandinavian Collection 60 is a double-sided built-in wine cooler with beer cooling option!

In the right-hand temperature zone there is space for 19 wine bottles on 6 wooden shelves with stylish steel fronts. In the left-hand zone you can store 15 wine bottles or 55 beer cans on 3 glass shelves. Both zones can be set between 5 and 18 degrees and are equipped with a digital display and stylish white LED-lighting. The cooler is easily built-in under the kitchen counter but can also be used as a stand-alone.
Specification
Documents PDF
Cavin is sold across various countries in Europe. Do you want to find your closest retailer, are you interested in being a distributor or do you have any questions regarding our products?