Cavin Free-standing wine cooler Northern Collection 16 Stainless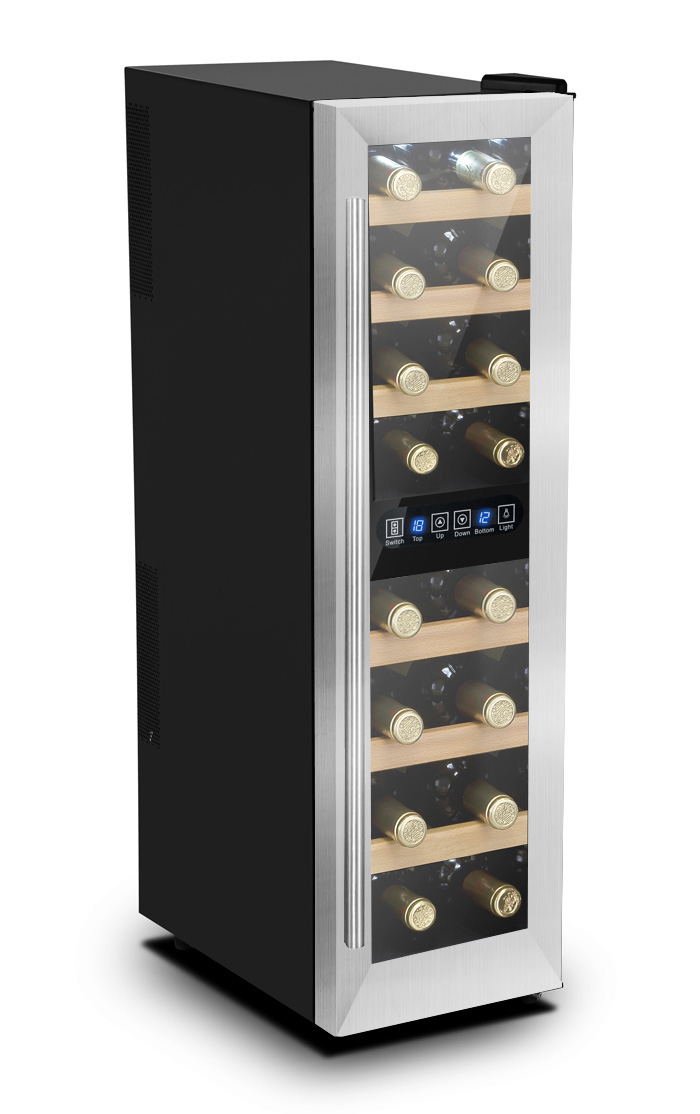 Description
Northern Collection 16 is the perfect wine cooler for the stylish home. The wine cooler gives you a luxurious feeling with details such as wooden shelves nad LED lighting.
The wine cooler is equipped with Peltier technology, two temperature zones and hold 16 bottles. 
Specification
• Thermoelectric cooling (Peltier-technology)
• Space for 16 bottles
• Glass door, 2-layer tempered glass (transparent)
• 2 adjustable temperature zones, upper zone 10-18 degrees and lower zone 10-18 degrees
• Electronic control
• LED-lighting
• Wooden shelves
• Thermometer with electronic display
• The door opens to the right
• Dimensions: (Width x Height x Depth) 25.2 x 84 x 51.5 cm
• Voltage: 220 V
• Energy consumption: 185 kWh/year
• Energy class: B
• Noise: 38 dB
• Weight: 17.7 kg
Documents PDF
Cavin is sold across various countries in Europe. Do you want to find your closest retailer, are you interested in being a distributor or do you have any questions regarding our products?